Was unserer Kunden über uns sagen….
Monogram for Trachtenhemd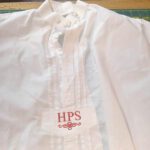 Dear Claudia,
Just a quick note to say how much I enjoy your handicraft. I get many compliments and people ask me who did it.
Again, thanks!! The shirts are like the hair of Samson to me . . .  especially since I don´t have any, without them I don´t feel up to the task,
Hans
September 14, 2023
Stickerei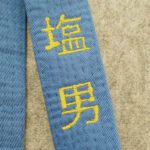 Schöne Stickerei auf meinem Karategürtel, danke!
Juli 13, 2023
Quilt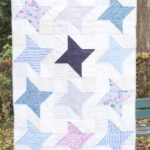 Wunderschöner Quilt, toll verarbeitet und super schön designed. Kann ich nur empfehlen.
Januar 29, 2023
Making a quilt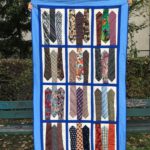 I had the idea to make a quilt from all my neckties, that I would never wear again, to give to my son. I did not have very much experience sewing and I did not have a sewing machine or other necessary items. I looked at Google for videos and came to the conclusion that this would be a very time consuming, costly, and skillful project. I went to several quilting stores to gather more information. I met Claudia in Hands Gallery was convinced immediately that she was the person that could help me realize my goal. I rented a sewing machine and other necessary items from her and started. She guided me through the entire 105 hour and several hundred dollar process. She was extremely knowledgable, patient, offered time-saving suggestions, and made the arduous (for me) experience extremely meaningful and memorable. I can't say enough about her dedication to quilting and promotion of this handicraft.
Januar 14, 2023
Beautiful handmade objects. Personal service and a smile.
This small shop has a big heart. Everything in the store is handmade by skilled and creative artisans. You can find everything from a baby shower gift to something for newlyweds, or a fiftieth birthday. The artists staff the store and will take time to help you explore options for the perfect gift, even for yourself.
August 22, 2022
Heart Pillow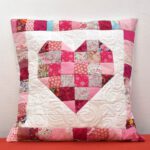 Amazing service and they were very kind with helping to organise a delivery for a gift. Really appreciate the owner and staff being so kind and communicating well. The items on stock are of great quality as well. Very happy! Thank you.
März 21, 2022