Interested to know what our customers say about us? Read some comments here….
Beautiful handmade objects. Personal service and a smile.
This small shop has a big heart. Everything in the store is handmade by skilled and creative artisans. You can find everything from a baby shower gift to something for newlyweds, or a fiftieth birthday. The artists staff the store and will take time to help you explore options for the perfect gift, even for yourself.
August 22, 2022
Heart Pillow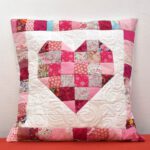 Amazing service and they were very kind with helping to organise a delivery for a gift. Really appreciate the owner and staff being so kind and communicating well. The items on stock are of great quality as well. Very happy! Thank you.
March 21, 2022
Wall hanging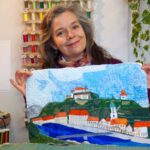 Claudia made a wall hanging depicting my home town of Graz. The wall hanging is a present for my sister and I cannot wait to give it to her! Claudia liaised with me throughout the process to ensure I was happy with it. The result is better than I could have imagined!
It was sent to me promptly and was well packaged. I am very satisfied and can only recommend her work very highly.
Thank you.
S. Gadd, London, UK.
April 18, 2021
Beautiful towel!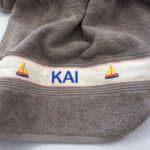 Thankyou for the beautiful towel! It is a great match to what we have already.
April 11, 2021
A ray of sunshine.
[Your store] is a ray of sunshine.
April 10, 2021